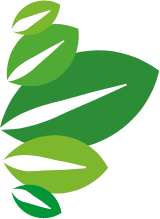 School Council & Pupil Leadership
At The Coombes, we aim to provide opportunities for all pupils to develop their confidence in leading others and representing their peers in a range of roles and responsibilities.
Head Boy and Head Girl
Year 6 pupils apply for the roles of Head Boy and Head Girl and those selected are key in representing the school, both at school events, as well as those in the local community. Head Boy and Head Girl prepare a speech detailing the key skills and qualities they can bring to the role and members of the whole school community are invited to support nominations. As part of their role, Head Boy and Head Girl also lead and work alongside school leaders and a team of Prefects.
Prefects
Children who demonstrate respect, responsibility and communication are invited to nominate themselves for the role of a Prefect. In this role, children will expected to demonstrate our school values in a variety of different responsibilities around the school, including working with younger pupils. Prefects are expected to lead by example and are called upon to support others in this prestigious role.
School Councillors from each class act as representatives in sharing the thoughts and ideas of their class with the rest of the School Council Team and the teachers that support them. Children across the school are encouraged to put themselves forward for the role by sharing their ideas and are then voted for by their peers. School Councillors suggest and set agendas and then gather others' thoughts and opinions about a range of subjects, such as school events, charitable donations and changes or improvements to school experiences. School Council meets regularly to review the impact of their suggestions; it provides a purposeful experiences for pupils to develop confidence and team-working skills.
Collective Worship Team
Pupils from across Key Stage Two lead and contribute to Collective Worship in many ways. These include reading and writing prayers, leading others to engage in refection and explaining and participating in stories or activities that to show others how to use the Bible in our everyday school life. Pupils in the Collective Worship team are selected for their organisation, consideration, respect and commitment to leading others to consistently demonstrate our school values.
Eco Team
Our Eco Team take pride in caring for our unique and beautiful surroundings at The Coombes. Pupils of all ages are invited to reflect their care and commitment to the environment through litter picking, monitoring of our school's impact on the environment as well as discussing and addressing sustainability issues in the modern world. Lead by our Environment Lead, Mr Stoves, the team meet regularly and are key in supporting and leading our termly Eco Days across the school.
Play Leaders
Responsible children from across Key Stage Two are invited to become play leaders; a role which requires consideration and kindness to others on the playground. Play Leaders receive training to lead and teach others games and activities on the playground, manage equiment and support others in ensuring all children at The Coombes have a positive play experience. Play Leaders work on a rota basis and support children in both Key Stage 1 and Key Stage 2.