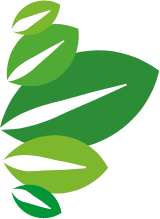 Well-Being
We take the view that positive mental health is something that our children need to be taught because we know that everyone experiences life challenges that can make us vulnerable and at times, anyone may need additional emotional support.
We aim to promote pupils' well-being through an understanding of their own and others' emotions and the development of healthy coping strategies. Good mental health and well-being is just as important as good physical health. Like physical health, mental health can range across a spectrum from healthy to unwell; it can fluctuate on a daily basis and change over time. Teaching children about mental health and emotional well-being as part of our comprehensive PSHE curriculum is vital and is central to the curriculum across the whole school and assists pupils to cope with the changes at puberty, introduces them to a wider world, manage transitions and enables them to make an active contribution to their communities.
The Daily Mile
The Daily Mile is an initiative aimed at improving the physical, social, emotional, and mental health and well-being of children – regardless of age, ability or personal circumstances.
Each day, classes across the school go outside for 10-15 minutes of planned physical activity (additional to their PE lessons and break/lunch times) to build strength, agility, balance and overall general fitness. Activities range from running for one mile around our beautiful school grounds, to yoga, skipping challenges or dancing. Not only do our children develop their skills and fitness levels, but they learn to use physical activity as a means of improving mental health and get plenty of fresh air too!